DOK Leipzig, 26. October - 1. November 2020
'Fulesee' is part of the International Short Film Competition of the 63rd International Leipzig Festival for Documentary and Animated Film. Check out the programme: 
https://www.dok-leipzig.de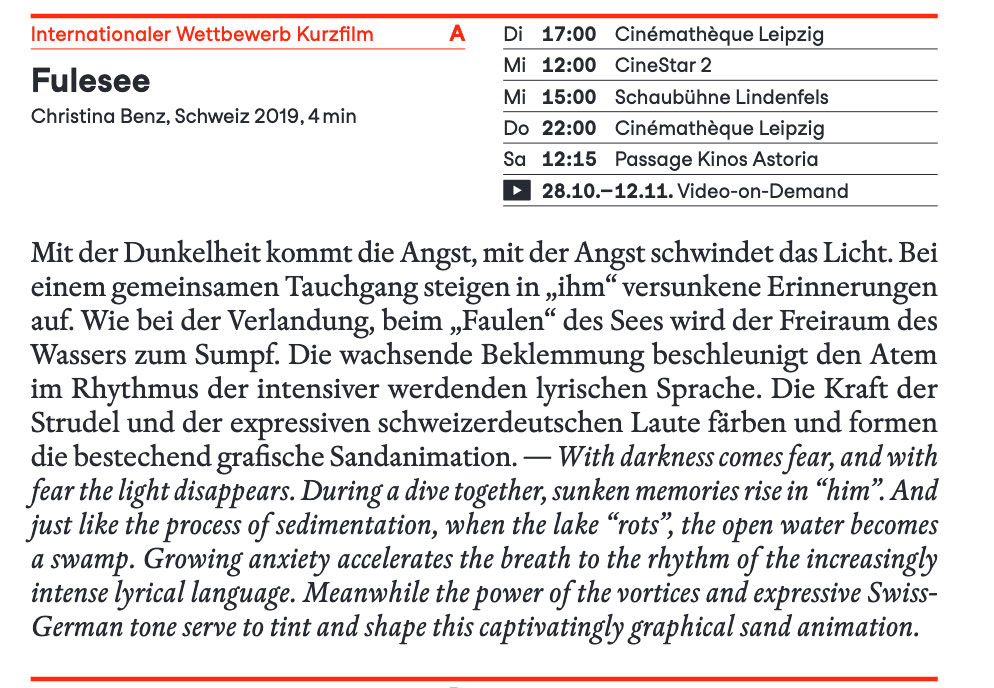 Cinanima, Espinho/Portugal, 9. - 15. November 2020
Zebra Poetry Film Festival, Berlin, 19. - 22. November 2020

'Zürich liest' festival – literary short films by Christina Benz, Kosmos, 22. - 28. October 2020
During the 'Zürich liest' literature festival, the three shortfilms 'G' (Author: Gion Mathias Cavelty), 'Berta, however Jonas, but Mrs. Wohlgemut' (Author: Judith Keller), and 'Fulesee' (Author: Patric Marino) will be shown at Kosmos Cinemas before the main movies. The full cinema programme will be available by mid October. 
https://www.zuerich-liest.ch
, 
https://kosmos.ch
​​​​​​​

Animatou International Animation Film Festival Geneva, 1.-10. October 2020
Kurzfilmnacht Zürich, Kosmos, 4. September 2020
'Fulesee' at the shortfilm night in Zurich, 20.15 (Kosmos 1, presented by Alexandra Götz) and 20.45 (Kosmos 3, presented by Lynn Gerlach), Q&A in both cinemas with Christina Benz, Patric Marino and Oli Kuster. 
https://www.kurzfilmnacht.ch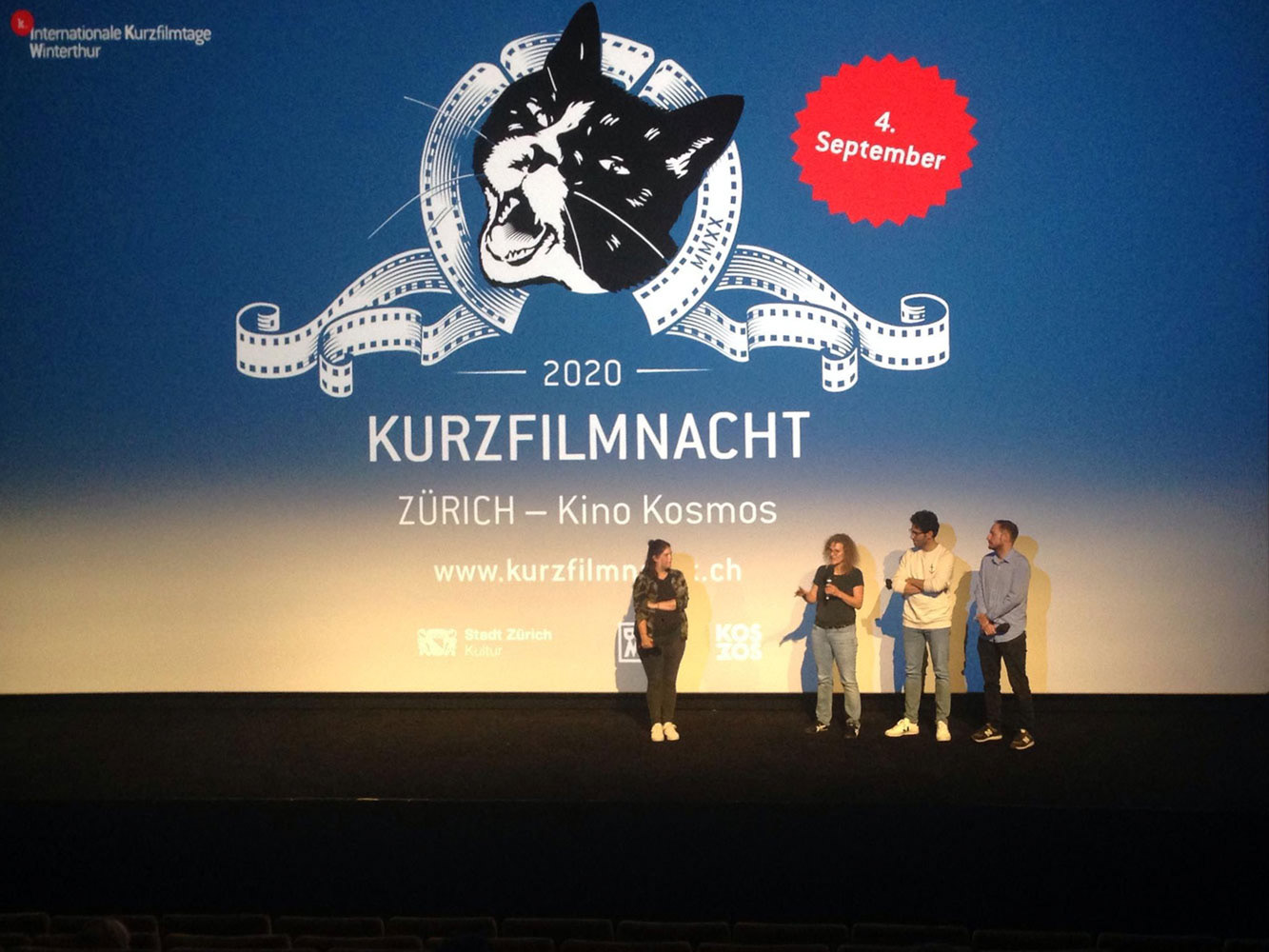 38. Flickers' Rhode Island International Film Festival, 4.-9. August 2020
International premiere of Fulesee at Flickers' Rhode Island International Film Festival. Saturday, August 8, 2020, 9.30pm. 
http://film-festival.org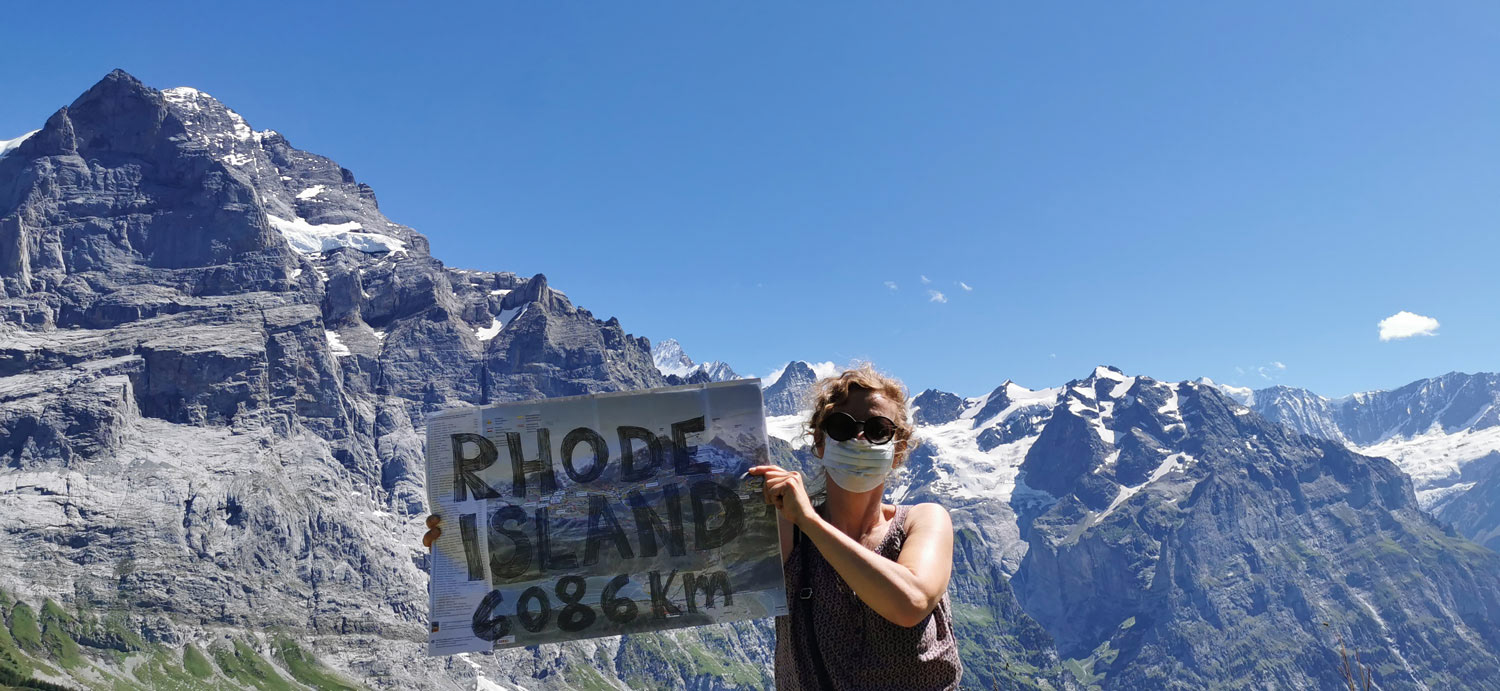 Short of the month: 'ground play', 7. February 2020
The short film 'groundplay' is to be discovered all day long on Friday, February 7, 2020 in the pre-programme of all screenings in more than 140 cinemas in French and German-speaking Switzerland. 
www.base-court.ch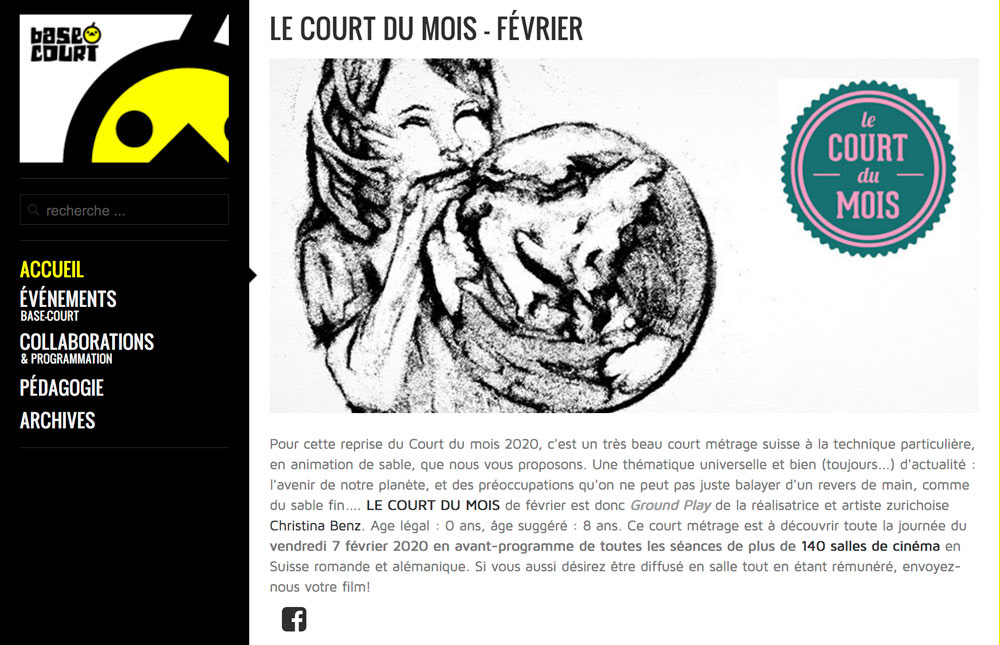 55. Solothurn Film Festival, 22.-29.1.2020
'Fulesee' celebrates its festival premiere at the Solothurn Film Festival 2020. Tuesday 21.1.2020, 19:30 Reithalle (Projection spéciale), Saturday 25.1.2020, 15:15 Reithalle , Sunday 26.1.2020, 12:00 Konzertsaal , Monday 27.1.2020, 12:15 Kino Canva. 
www.solothurnerfilmtage.ch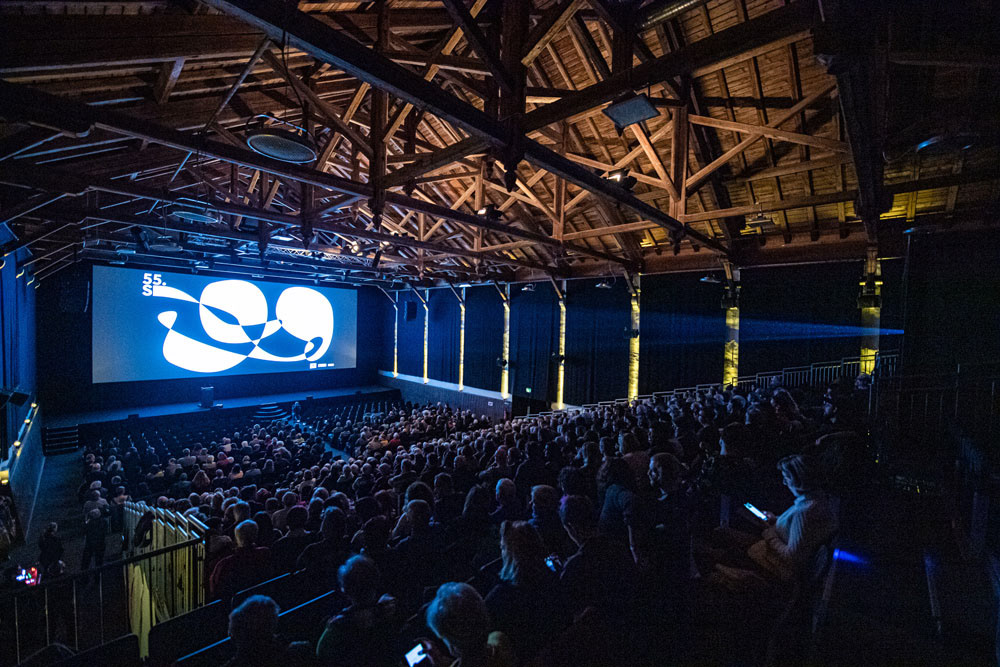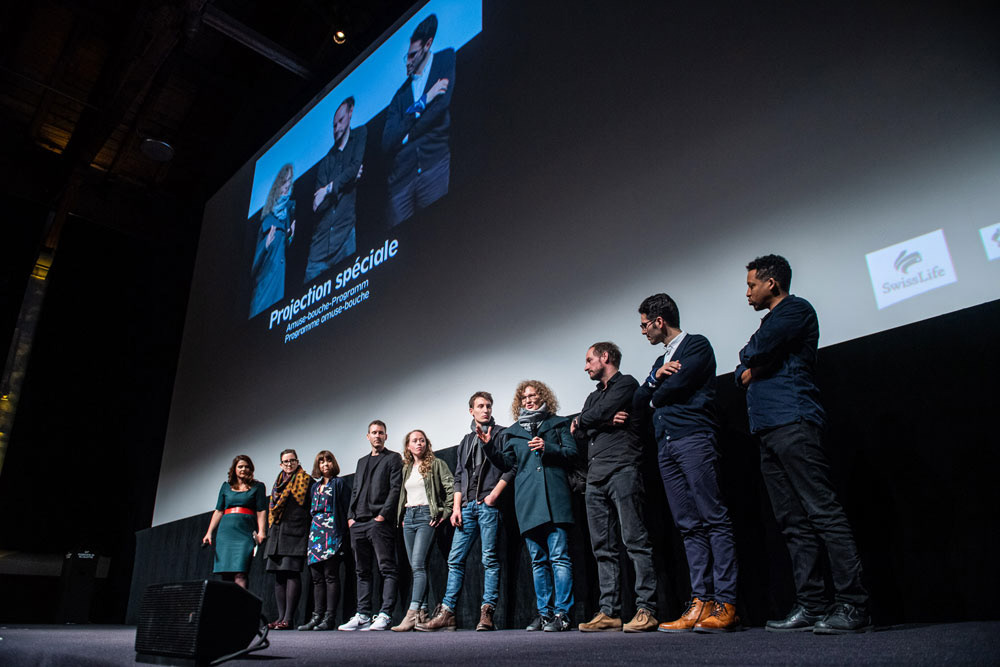 Shifting Sands – Wild Card 9, Strauhof Zurich, 22.-28.9.2019
Shifting Sands has been presented within the framework of a Wild Card at Strauhof, Museum for Literature in Zürich. The films were shown as work in progress, alongside with a series of performances and interactions with the audience. Participating authors and musicians: Gion Mathias Cavelty, Nicole Johänntgen, Judith Keller, Die Astronauten (Patric Marino & Oli Kuster). Salonpalaver: Gianna Olinda Cadonau, Tim Krohn, Martial In-Albon and Niko Stoifberg, presented by Felix Ghezzi. 
www.strauhof.ch
, further information: 
www.shiftingsands.ch